Tour Highlights
TOUR HİGHLİGHTS
Lycian Way
Walking on the Lycian Way, one of the 10 longest trails, will be an unforgettable experience for you
Patara Ancient City
Breaks at capital of Lycian Union in Patara Ancient City where the first civil democracy started
Memorable Views : Unspoiled view of Kalkan and Kaş , Kaputaş Beach. Most Scenic Walks from Kaş with Meis island and Limanağzı Bay,Ufakdere Bay.Swim at Patara Beach where famous for caretta caretta tortiles and sandy beaches..
Trip Details
Meeting Point
Dalaman Airport / Antalya Airport
Transfer to Kaş area From Dalaman or Antalya Airport
Group Tour:
Scheduled dates at 09:00 Dalaman landed flights or 10:30 Fethiye
RETURN FLIGHT
Available flights at 4.day after 20:00 oclock
Season
Four seasons. Best in spring and autumn seasons
Activity Level
Easy-Medieum
Tour Duration
4 Days
ACCOMMODATION
During the walk, we stay in Family bungalow houses run by local families,Hotels,pensions
Equipment
Sun cream, Hat,Walking Sticks,Swimming suites
Meals
Lunch in village houses or Picnic; Dinners are at the hotel.
Group Size
1-15 persons
Transportation
Air conditioned bus,vito or Private car
SWİMMING BREAKS
We have swimming breaks at the most turquoise beaches at the end of the walks or during the walk.
Map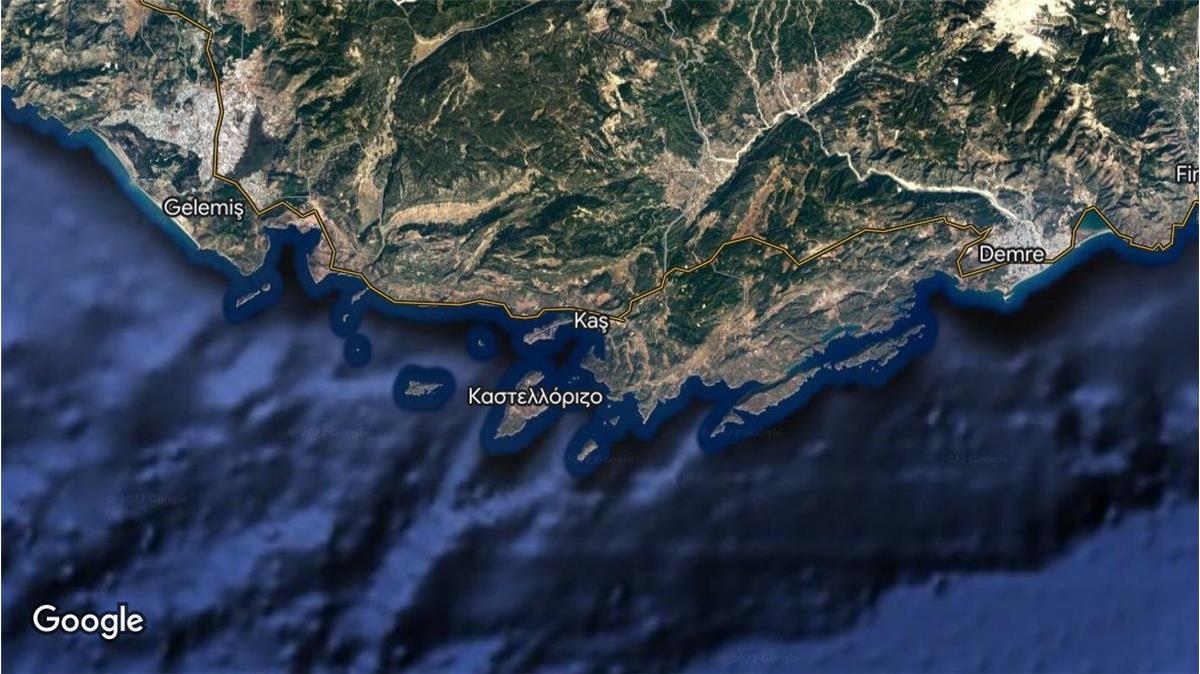 Itinerary
TOUR PROGRAMME
Lycia is the ancient name of the Teke Peninsula between Antalya and Fethiye, which stretches along the southern coast of Turkey. The name of Lycia comes from the Hittite word "Lukka" meaning "Light". The land of light deserves this name with its more than 300 sunny days during the year.
Lycia way consists of a combination of Roman, Seljuk, Ottoman period paths, goat paths and forest roads, which is a long-distance walking route. The Lycian Way is one of the top 10 longest routes in the world, with a 540 km walking track stretching along the coast.
The program, which was created by choosing the best parts of the Lycian way, offers you the most popular route of Lycia.
DAY 1 :
Xantos Ancient City -Çavdır-Üzümlü Village 12 km
200 m ascent -5 hours walking
We start our walk from Çavdır village with a visit to the ancient city of Xantos, the first capital of the Lycian Civilization. We walk with a view on the Kınık plain on the waterway built to meet the drinking water needs for Xantos in the 2nd century. We complete our walk by passing the original old waterway and aqueduct through Çayköy and Üzümlü villages. We move to our hotel in Patara village for accommodation!
DAY 2 :
Saribelen-Gökçeören Walk 13 km
300 m ascent -200 m descent -5-6 hours
With a short transfer, we reach the starting point of our walk to Sarıbelen.
In the beginning we use a dirt tractor road used by the nomads (yörükler) and reach the path with a view of Kalkan and the islands. Now that we have left the center of Kaş and Kalkan, we see 1-2 nomadic groups (yörük obaları) and walk on a flat latitude to Gökçeören, intertwined with nature. After finishing our walk in Gökçeören at an altitude of 900 ,we explore the village. We drive back to Patara to our hotel and explore Patara Ruins. Those who wish to end the day with a swim in the fine sandy Patara Beach in the evening can do that!
DAY 3 :
Apollonia-Aperlai Bay Walk— 8 km -4 hours -150 m descent
Half-Day Kekova Sunken City Boat Tour
OPTION: Those who do not want to participate in the walk CAN PASS ON THE BOAT!
We start our walk from Apollonia with a short transfer from the hotel. After the hiking trail in the forest (which we start after a scrub vegetation area), we see the view of Aperlai Bay and reach the ancient ruins of Aperlai (Castle, ancient tombs, cistern, Aperlai bay).
Aperlai is one of the ports where valuable purple color is produced from snails in ancient times. Paints of purple colored fabrics and other purple materials were obtained from this area. In that period a bad smell spreaded around due to production. We can still see some remnants. We go to our boat which waiting for us.
We take a trip with the Kekova sunken city boat tour. We take our breaks in Tersane Bay, Kaleköy, the sunken city. And finish the day at Üçağız. Transfer to out hotel at Üzümlüdere Bay at Kaş
DAY 4 :
Ufakdere- Limanağzı-Kaş - 12 km
200 m descent -200 m ascent
After a short transfer from our hotel, we start the walk from Ufakdere Bay. Seeing the best view of the day, we proceed through the forest path. As we move forward, we will be enchanted by the wonderful landscapes, and we walk parallel to the sea with a Meis Island View. We can say that this walk, where we can see Meis Island closely, is one of the most beautiful tracks.
After reaching Limanağzı ,have a swimming break here and walk to Kaş.Have a late lunch break and free time in Kaş .Transfer back to Fethiye or Dalaman. We say good bye to meet again.
Trip Information
GENERAL INFORMATION FOR WALKING
In the company of a professional licensed guide, we will experience the thousands of years old paths of the Lycian Way!
The number of people is limited for an efficient and enjoyable walk!
Groups are min. 6– max. 16 people
Since the walking track passes through villages and their local businesses within the scope of sustainable tourism, expectations should not be high in those businesses! Some of them are bungalows with pools, some of them are village houses, but the most important criterion is that we do not compromise on cleanliness.
The track is generally beginner level. Anyone with good performance can walk!
Those who have chronic illness and allergies must notify during registration!
Due to natural conditions (rain), the guide has the right to change the program.
Please do not leave your reservations to the last minute as the hiking season is spring-autumn!
You have to pay a pre-deposit because walking cancellations cause problems. These deposits are used for hotel and vehicle pre-reservation.
The program consists of Lycia's original trails and optional tracks. It is the combination of the most enjoyable, beginner level and most popular photo spots of the Lycian Way.
NECESSARY MATERIALS
Hiking Shoes: Since the trail will consist of hard ground and some stony areas, you should have a boot with a hard sole and ankle grip
Rucksack: A 30-40 litres backpack which does not sweat on the back and has a protective back can be preferred. It is necessary for personal needs and to carry picnic and water!
Raincoat: İt might be some rains due to weather conditions and seasonal changes
Jackets &Polars: According to the season, the weather is a little cool in the evening and in the morning.
Sea Water : 20-24 C
Pricing
2024 KAŞ LYCIAN WAY DEPARTURES
( 4 Day-3 Nights )
6-9th April 2024 / 11-14th April 2024 / 20-23rd April / 1-4th May / 16-19th May / 30th May-2nd June 2024

GROUP TOUR PRİCES
375 $ per person / Group Tour
Single Room Difference: 100 $
Deposit : 150 $
Remainder: Rest you can pay in cash or Bank Transfer at the beginning of tour
PRİVATE TOURS
we can customized dates and prices for you.
What is Included
English speaking Guide
3 nights Accomadation in Bungalows,hotels and village houses
Air contioned Transfer by minibus ,vito or Private car
Dinners
What is Extra
Enterance fees
Kekova Boat Tour
Lunch
Drinks
Personal Expenses
Note : This is a suggested itinerary, let me customize the tour according to your wishes